With the new year right around the corner, it's time to take a look at some of the things that I thought were the highlights of 2018. Since the first week of January, I bought the first issue of close to three dozen different ongoing or limited series. I whittled that down to a list of 15 new comic book series or miniseries that I really enjoyed this year.
We looked at the first five on the list in PART ONE and a second group of five in PART TWO. Let's finish off with our last edition.
Gideon Falls
Image Comics
Ongoing Series
Debuted: March 2018
Jeff Lemire is easily my favorite writer of the last few years. Since the start of the NEW 52, his name on a book has gotten me excited about Animal Man and Green Lantern. His work at Image and Dark Horse the last few years have become must-reads every month. And with GIDEON FALLS, he actually has me excited about a horror comic.
The book a Catholic priest and a psychiatric patient in two seemingly different timelines, both who have some connection to a mysterious black barn that appears out of nowhere. What is it? Why is it affecting the people it affects? And how are Father Tom and Norton Sinclair connected? Lemire's penchant for character-driven stories takes the lead in a series beautifully drawn by Andrea Sorrentino (who worked with Lemire on his Green Arrow run). This is a great series that is bound to make a great television series, now that it's being developed.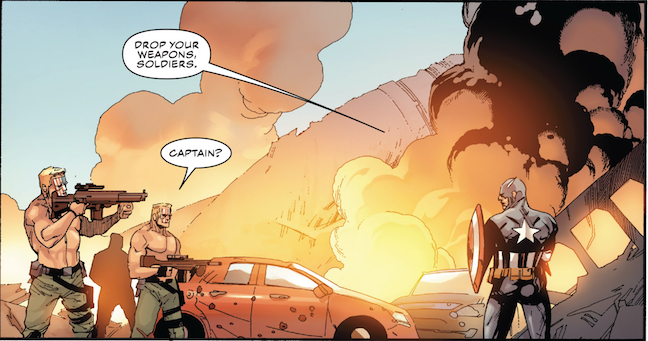 Captain America
Marvel Comics
Ongoing Series
Debuted: July 2018
While SUPERMAN has always been my favorite character, I've always had a soft spot for Captain America. Maybe it's the red and blue in their costumes. I may not pick up many Marvel books regularly, but I've definitely dabbled in more Cap stories than anything else. With a renewed love of the character based on the Marvel MOVIES, the new series from writer Ta-Nehisi Coates got me interested enough to check it out.
Reeling from the events of the recent universe-wide epic where a fake Captain America was revealed to be a member of Hydra, the Star-Spangled Avenger is facing some trust issues with the rest of the country. As he battles to win back the trust of a nation, he's got some new baddies to fight: a group looking to take control of the power vacuum left by Cap's seeming betrayal. It is Captain America at his best.

Catwoman
DC Comics
Ongoing Series
Debuted: July 2018
Spinning out of Tom King's epic BATMAN story, after Catwoman left Batman at the altar and went off on her own adventure in a place called Villa Hermosa, where she instantly becomes wanted by the police and wrapped up in battle of wills with the town's power players.
Joelle Jones is writing and drawing this look at Selina Kyle's life outside of Gotham City, and away from the Bat, and it's been a compelling look at the personal life of one of the company's most enduring characters. I assume Selina will eventually have to go back to Gotham and deal with the repercussions of jilting Bruce, but until then, Jones is crafting what should be a definitive look at Catwoman.

The Green Lantern
DC Comics
Ongoing Series
Debuted: November 2018
Grant Morrison has made a career out of writing meta stories about cosmic craziness, so it's amazing that he has never had a regular run with DC Comics' most noted space cop. Just two issues into his run on THE GREEN LANTERN, it's pretty clear that Morrison is a perfect fit for the concept. The writer has taken Hal Jordan off-planet for an extended run and it's breathing some new life into the character again, after he's grown stale a bit in the 15 years or so since Geoff Johns brought him back to life.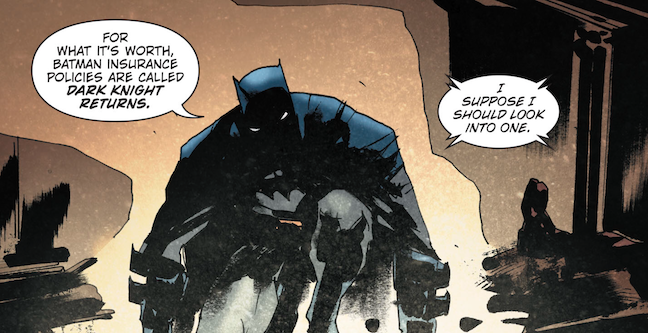 The Batman Who Laughs
DC Comics
6-Issue Miniseries
Debuted: December 2018
Just the second book on my list to only have one issue released so far, but damn if that FIRST ISSUE didn't draw me in to the story. Spinning out of the insanity that was Scott Snyder's DARK NIGHTS: METAL event from last year, THE BATMAN WHO LAUGHS brings Batman's gravest fear from the Dark Multiverse into his reality: A Batman without a moral code and the mentality of The Joker. Terrifying.
Snyder has been building an epic world around Batman since the beginning of his NEW 52 run back in 2011, and it doesn't seem like he's going to let his Caped Crusader rest any time soon.
What are your favorite new series this year? Let us know in the comments and keep coming back in 2019 for more COMICS REVIEWS!