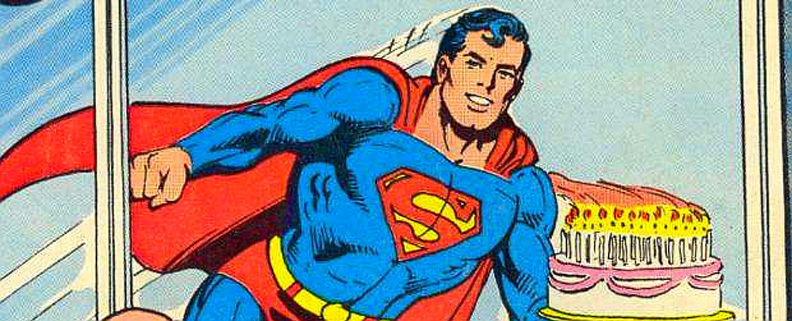 The Casual Geekery is a blog committed to random discussions about things that are kind of geeky. From comic books to video games, from movies to music and everything in between, the Geekery gang offers unique perspectives on anything you can geek out on.
Be a part of the conversation and like us on Facebook! And be sure to follow us on Twitter, @Casual_Geekery!
Have a comment or question? Send an email to thecasualgeekery@gmail.com.
Meet The Gang
Head Geek Steven Ferrari was sucked in to the world of the nerd when he got his first He-Man action figure in the early 1980s, eventually finding his love of comic books with the "Death of Superman" story back in 1992. Although, he was introduced to the character as a baby, when his grandmother would read Superman comics to him. It triggered a lifelong love of the character and – inadvertently – set him along the path of newspaper journalism, a decision his bank account regrets regularly. Eventually, he expanded his horizons into other characters, which is good, because there has yet to be a really good video game based solely on Superman. The movies have been iffy, too, at least since he's been alive. Maybe someday…
Follow him on Twitter: @stevenferrari
A lifelong New Yorker, Joe Marvilli has immersed himself in nerd culture for as far back as he can remember. While he loves everything from Doctor Who to Darth Vader, Buffy to Bioshock and The Martian to Marvel, his number one passion is music. His love of music started when he saw U2's music video for "Beautiful Day" at the young age of 12. From there, he discovered Radiohead, Arcade Fire, St. Vincent and more. A gamer, a singer, a struggling guitarist and a collector of vinyl, Joe enjoys putting his thoughts down and sharing them with the world. No better place to do so than The Casual Geekery!
Follow him on Twitter: @JoeMarvilli

ProjectBlue is a man of mystery, emerging from the shadows to fawn over things he likes: Stephen King, the MCU, the NY Giants. Some of those things are easier to like than others! A teacher by day, geek by night, I have an embarrassingly small social media footprint to keep my free time separate from what pays the bills. When not consuming media like it's going out of style, I love to get to Maine when I can and if I can't plop myself in front of a tv or a book, I won't pass up kayaking!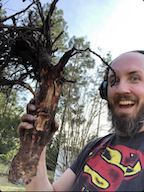 Matt has been snooty about movies since he rolled his nine-year-old eyes at "Honey, I Shrunk the Kids." If your film was made after 1969, he gives it about a 7 percent chance of being even slightly good. Hey, that's something! Matt enoys watching movies with his family in Georgia and drinking an occasional glass of bourbon.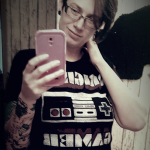 Growing up on Saturday morning cartoons, 8-bit Nintendo and Fruity Pebbles, Ella Phunky is a living embodiment of 80s cartoon humor.  She can and will recite every line of dialogue from Ghostbusters whether you want her to or not.  Her passion is kindness, her enemy is oppression.  Her sailor's mouth, energy and entertaining attention to word play will leave you wanting more.  Do you wonder what makes her tick?  She is definitely interested in knowing what makes you tick.  I bet you'll be thinking about her, after reading one of her articles.
Follow her on Twitter: @EllaPhunky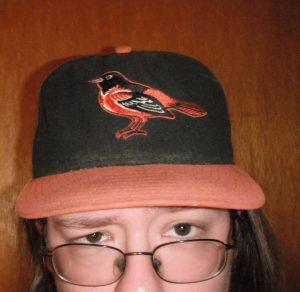 Uncle Dave
is a lifelong video gamer, sports honk, and proprietor of the Big Steaming Pile here at the Geekery. He is constantly on the lookout for the most bizarre and esoteric concepts in gaming despite being absolutely and completely jaded about most other forms of entertainment. As an Orioles fan, he knows the feeling of stubbing his toe on the corner of the doorway 162 days a year and still keeps hope alive. He is available for birthday parties and bar mitzvahs, and also reviews retro games for Just Games Retro if you want to see more of his work.
Follow him on Twitter: @UncleDaveJGR