We're just hours away from throwing out our calendars in favor of new ones, and I've finally found a few minutes to sit down and reflect on the things I liked the most over the last 12 months.
The thing is, this has not been a year that was friendly to new pop culture things. Sure, it was better than that dumpster fire that was 2020, but it was definitely tough finding the time to do things that I used to enjoy. Long, and uncommon, hours at my actual job combined with taking care of two young kids and still trying to avoid catching COVID made the usual consumption of new pop culture that much harder.
Plus, I'm in my 40s now. I'm pretty sure I'm supposed to stop caring about this sort of thing. But since I'm a child in an adult's body, I really haven't.
My Favorite Comics
As someone who mainly reads DC Comics, I have to say this wasn't really a banner year. 2021 started with the 2-month FUTURE STATE before transitioning into the INFINITE FRONTIER. Very little of it proved to be entirely exciting to me, honestly, and my comic book purchases started dwindling as the year progressed. Some of that could be attributed to the very great DC Universe Infinite app, which brings comics onto the subscription service 6 months after release. But a lot of it has to do with directions for my preferred characters that I just didn't really care for.
Still, there was some good stuff released this year. Here are five of my favorite new comic books of 2021, all of which got a first issue within the calendar year:
Transformers: Beast Wars (IDW) – 2021 was the 25th anniversary of the BEAST WARS cartoon, which reinvigorated the concept of robots in disguise. In February, IDW released a new comic book from writer Erik Burnham (a favorite for his GHOSTBUSTERS books). My love for the comic book has absolutely nothing to do with this tweet, either, I swear.
Checkmate (DC Comics) – A little bit delayed, the spy thriller was based around Brian Bendis' EVENT LEVIATHAN Superman story, which saw all the covert agencies within the DC Universe destroyed and brought under the Leviathan umbrella. More than a year later, the Checkmate team came together to try and figure out what Leviathan wanted and how to stop it. I really enjoyed this 6-issue series and I'm hoping it leads to Bendis doing a Green Arrow comic sometime before he leaves DC.
Masters of the Universe: Revelation (Dark Horse) – A prequel to the amazing NETFLIX series run by Kevin Smith, the four-issue miniseries came out just weeks before the first five episodes of the show debuted on the streaming service. The comic – and the series – also contributed to my favorite moment of the year, getting to meet the man himself at the Secret Stash in Red Bank, NJ during the Revelation Celebration in July.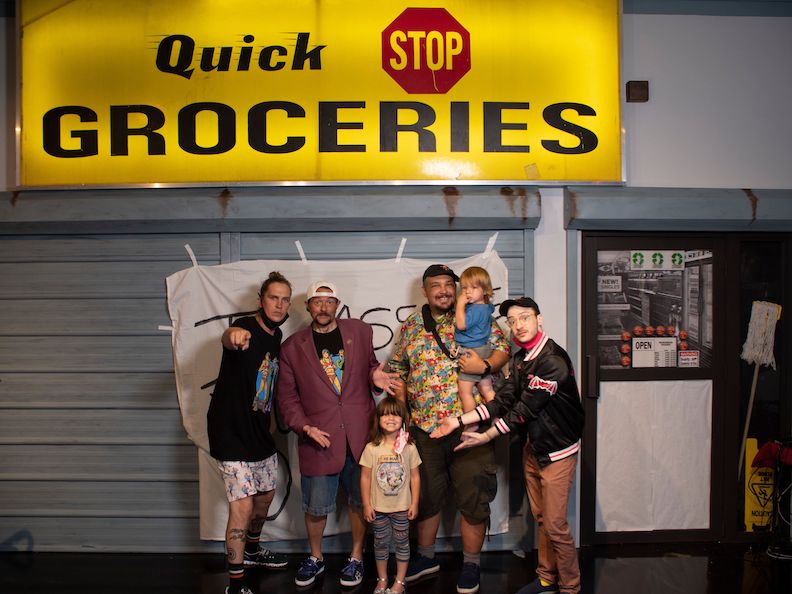 Catwoman: Lonely City (DC Comics) – I've said this a few times this year and DC Comics keeps proving it true: Batman's supporting cast are much more interesting when Batman isn't around. This miniseries, written and drawn by the wonderful Cliff Chiang, takes place 10 years after Batman, the Joker and Commissioner Gordon were killed in a final battle, and we get to see what happens to Gotham when those three aren't around. Spoiler: It isn't necessarily good. But this three-issue miniseries is.
Dark Knights of Steel (DC Comics) – Writer Tom Taylor has had a very good year with DC Comics, writing great comics like Superman: Son of Kal-El and a very fun take on Nightwing. He caps the year with this 12-issue miniseries, placing the DC Universe in a very GAME OF THRONES-like setting. Only with a lot less incest. Only two issues have been released so far, but the story probably already has a planned ending, so that's nice.
That's a quick look at some of my favorite new comic books of 2021. Hopefully, we get a lot more in 2022 – and I find a little bit more free time to enjoy things.
What were your favorite comics of the past 12 months? Let us know in the comments!