A special look at my favorite episodes of the Dan Harmon series continues as we celebrate the season for a return to academics. Each edition of this 5-part series looks at 5 episodes over the show's six seasons – yes, even season 4.
Make sure you check out PART 1, PART 2,  PART 3 and PART 4 as we get into the final edition.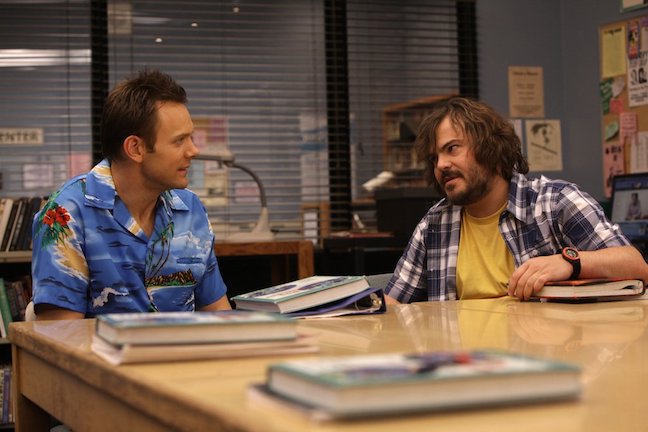 Investigative Journalism 
Season 1, Episode 13 
The study group kicked off its second semester at Greendale with a guest appearance from Jack Black as a Spanish classmate who desperately wants to be a part of the group, though they're not all that willing to accept him. Meanwhile, the Dean makes Jeff editor of the school paper and Abed tries to be the Radar to Jeff's Hawkeye. 
Jeff's attempt at a more laid-back existence in his second semester is instantly ruined by the craziness around him; and when Jeff cracks, it brings everything back to the normal levels of insanity. Jack Black is great as he plays off everyone, begging to be included but never quite fitting in. Kicking Jeff in the face probably didn't help. 
It's a shame they didn't keep Jeff on the student paper, though. That could have provided some fun subplots going forward.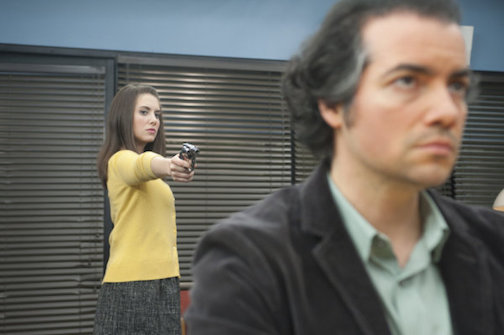 Conspiracy Theories and Interior Design 
Season 2, Episode 9 
This episode is all over the place in the best way possible. The Dean thinks Jeff is faking an independent study credit in conspiracy theories and when he confronts Jeff about it, it leads down a giant rabbit hole of mysteries and double crosses. And Annie shoots people! 
Adding to the fun of the episode are recurring players Professor Sean Garrity (Kevin Corrigan), who doubles as Professor Professorson and Officer Cackowski (Craig Cackowski), who all get pulled in to the weird back and forth between the Dean, Jeff and Annie.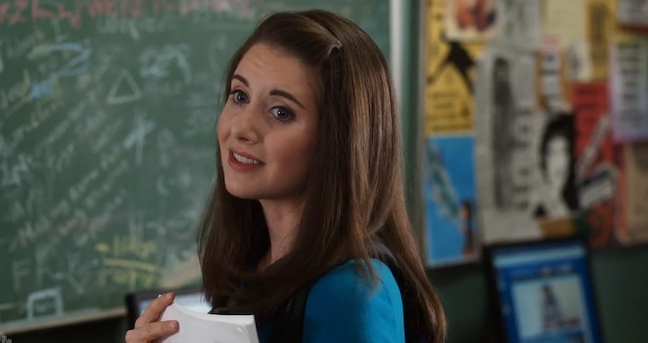 Intro to Political Science 
Season 2, Episode 17 
Vice President Joe Biden is coming to town and wants to meet with local student government presidents, so Greendale has to elect one! Annie, of course, decides to run. But so does Jeff, putting the two friends at odds. Pierce gets in on the action, too, but only to vex classmate Vicki for not letting him borrow a pencil. 
The best part of an already awesome episode is the firepower Annie uses to embarrass Jeff: a video of him singing a song to the tune of George Michael's "Faith" as an application to be on MTV's THE REAL WORLD from when he was a teenager. And of course Jeff's reaction, which is to run off the stage crying like a little girl.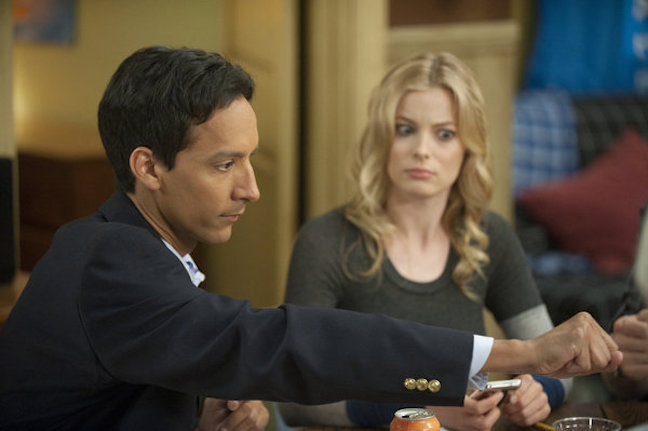 Remedial Chaos Theory 
Season 3, Episode 4
Maybe one of the most important episodes of the series' third season gives us a gathering of the study group outside of the confines of the school. The gang gathers at Troy and Abed's new apartment for a dinner party. The whole thing breaks down when the pizza guy shows up and Jeff rolls a die to see who has to go get it. 
For the rest of the episode, we replay the same few minutes over and over, as the various timelines created by the roll of the die play out. We get hints of what's to come: Troy and Britta's relationship, Jeff's flirtation with Annie. and Annie's living in a terrible neighborhood. Most importantly, though, is the introduction of the Darkest Timeline, spurred by the discovery of the gun in Annie's purse and the terrible events that followed. A lot of the basis for Season 4 comes right from this episode, but that's no reason to look down on it.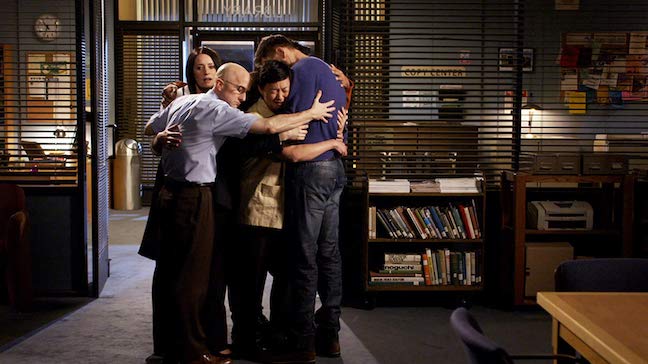 Emotional Consequences of Broadcast Television
Season 6, Episode 13 
The final season of Community was banished from broadcast television and instead aired on Yahoo! Screen, which I don't think even exists any more… Despite the changes that came in season 6, it still managed to give some fun episodes that fit perfectly into the rest of the series. The final episode gave us a perfect trip down memory lane and a fitting send-off for the characters we followed for more than 100 episodes. 
In classic Community fashion, the episode has Abed getting the rest of the gang to think about what they would want a continuation of their story to look like, though its clear that everyone is ready to move on to start the next chapters of their lives. The final episode gives its fans a great sense of closure, with Abed and Annie leaving Greendale to pursue their dreams. 
Now if only Dan Harmon could put together that movie…