A special look at my favorite episodes of the Dan Harmon series continues as we celebrate the season for a return to academics. Each edition of this 5-part series will look at 5 episodes over the show's six seasons – yes, even season 4. Well, maybe. 
Make sure you check out PART 1  and PART 2 as we get into our next edition.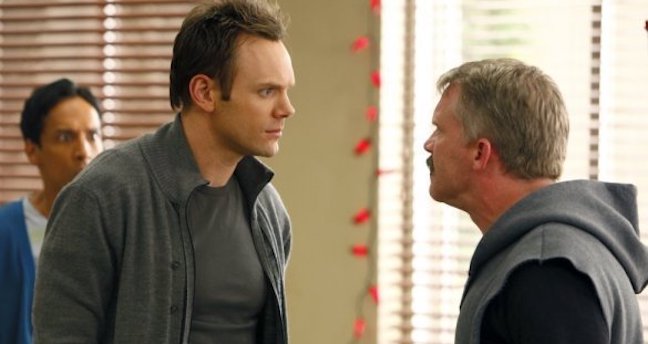 Comparative Religion 
Season 1, Episode 12 
There's nothing like a fight to bring people together. 
This is the episode that got me completely hooked on COMMUNITY, the first season Christmas… ahem, holiday episode. Shirley (Yvette Nicole Brown) wants to throw a Christmas celebration for the study group to end their first semester together, but no one is part of the same religion, much to her judgmental dismay. Making matters worse for her, Jeff (Joel McHale) tries to defend Abed (Danny Pudi) from a bully – played magnificently by Anthony Michael Hall – and sets a fight for later in the day, of which Shirley does not approve. 
The battle between the study group and Hall's gang right out of West Side Story is probably the greatest scene in the whole series. When Jeff tries to make peace with Mike the bully, and gets popped in the face for his troubles, even Shirley says to hell with it and joins in. There's a moment, just as the fight is about to begin, where Pierce (Chevy Chase), in a show of solidarity with Jeff, starts bouncing on the balls of his feet, ready to join in. It's a moment that always gets me. By the end of their first semester together it's clear they all have each others' backs. It's hard to top this one as one of my favorites.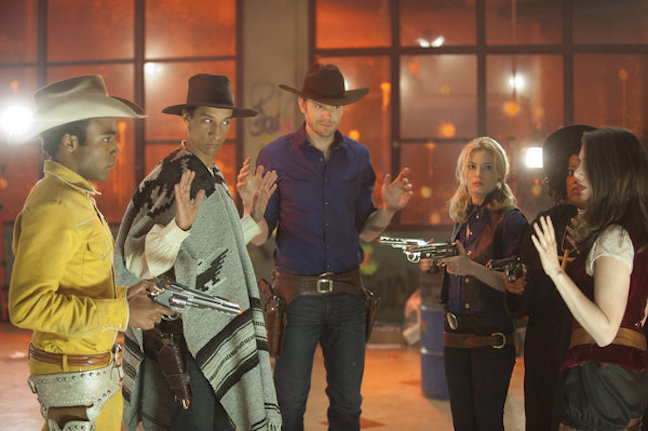 A Fistful of Paintballs 
Season 2, Episode 23
This one comes close, though. 
The first part of the second season's finale brings paintball back to Greendale, and the episode takes on a wild west motif in honor of the paintball game's sponsor – who offers up $100,000 to the winner. Of course, that leads to the student body just trashing the school. 
The episode centers around Pierce feeling betrayed by the rest of the group, so he does what he can to win paintball assassin as a means to get revenge. He manages to create a fortified zone in the cafeteria, and when he gets into a confrontation with the rest of the group, they're interrupted by a ringer (Josh Holloway) sent to take out everyone at the school. But he's not bright enough to see Pierce's heart attack as a ploy and gets knocked out. 
The western theme of the first half of the finale is slightly more fun than part two, which blatantly rips off Star Wars – but combined, it's a fun hour of television that lives up to the legacy of the first season game.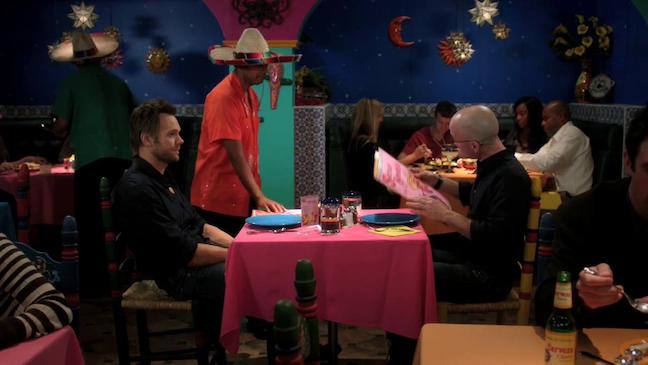 Studies in Modern Movement
Season 3, Episode 7 
Annie (Alison Brie) agrees to move in with Troy (Donald Glover) and Abed, so the group joins in to facilitate the move. Except for Jeff, who claims to be sick so he can go to the mall instead to take advantage of a sale. But he was tricked by Dean Pelton (Jim Rash), who uses the fact that he's ditching the study group to blackmail Jeff into hanging out with him. 
Jeff and the Dean hanging out is what makes this episode great, especially when they sing Seal's "Kiss From A Rose" at a Karaoke place. Their scenes together are fantastic, as the pair have great comedic timing and chemistry together.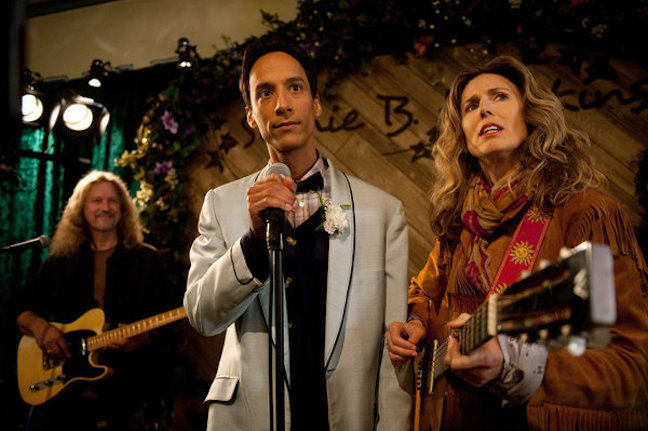 Herstory of Dance 
Season 4, Episode 8
There are very few highlights in Season 4, the "gas leak year" as they call it in the show's continuity. Without creator Dan Harmon, who was fired over creative differences. But this episode is a rare gem in the steaming pile of crap that is the fourth season. 
It's set up by another classic Britta (Gillian Jacobs) gaffe, deciding to counter a Sadie Hawkins Dance the school is holding with a Sophie B. Hawkins Dance, when she meant Susan B. Anthony. That Sophie B. Hawkins actually shows up and sings both "Damn, I Wish I Was Your Lover" and "As I Lay Me Down" – two of my 90s favorites – probably helps my affection for the episode. 
The secondary story, with Shirley and Annie both trying to set up Abed with a date, is one of the better B-stories the show throws up, as he instead meets a coatcheck girl (Brie Larson), who helps him with his two-dates-at-once antics before he predictably realizes she's the one he wanted to be with. Sometimes tropes are good.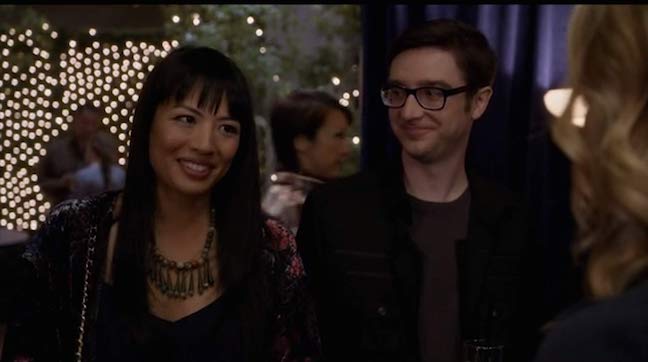 Bondage and Beta Male Sexuality 
Season 5, Episode 7
John Oliver may have succeeded Jon Stewart as a preferred late night comedy host, but between his time on The Daily Show and before he started up Last Week Tonight on HBO, he was Greendale's psychology professor, Ian Duncan. His return in the fifth season after a lengthy absence was a welcome one, giving us some classic interactions between Professor Duncan and his old pal Jeff, who he asks for help to get a date with Britta. 
But once again, Abed steals the show here as he has a run-in with criminology professor Buzz Hickey (Jonathan Banks) on his way to go see a movie. When Abed accidentally ruins Hickey's drawings with his cosplay, Hickey handcuffs him to a filing cabinet and forces him to miss his movie as a lesson. 
With Donald Glover gone, Abed lost his usual partner-in-crime and we got a lot of weird experimental combinations to give Danny Pudi someone to play off of. Hickey could have worked, though he didn't stay on past the fifth season. Losing that Troy and Abed dynamic really hurt the remainder of the show's existence. 
That's the bell for this time around. I'll be back next week for our third edition.
Share this: