A special look at my favorite episodes of the Dan Harmon series continues as we celebrate the season for a return to academics. Each edition of this 5-part series will look at 5 episodes over the show's six seasons – yes, even season 4.
Make sure you check out PART 1, PART 2 and PART 3 as we get into our next edition.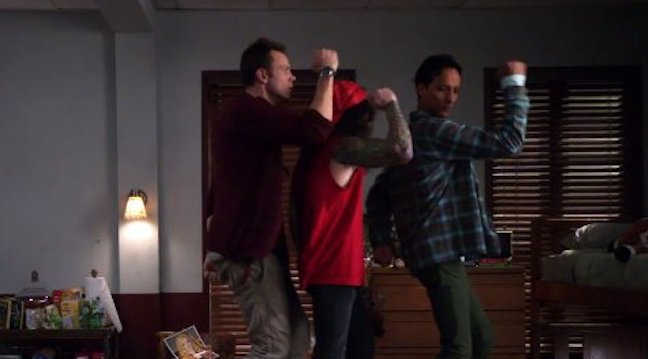 Communication Studies
Season 1, Episode 16 
Another great Jeff and Abed episode, as the unlikely pair try and help Jeff make the perfect drunk dial to Britta after Britta drunk dialed Jeff and upset the balance between the two flirtatious friends. Abed, who doesn't drink but joins Jeff in some libations because "Scorcese drank with De Niro," once again is the star of the episode. Not only does he have great reactions to the hangover the morning after ("I can't remember the name of that girl from Breakfast Club. Mary. Margo. Molly Ringworm. You broke me."), but he also plays with his social ineptness with the whole group as he tries to be sarcastic but fails to change his inflection. 
The B-Plot, where Shirley and Annie try to defend the honor of Troy and Pierce against Señor Chang, is ok but nothing special. Danny Pudi and Joel McHale really make this episode something special.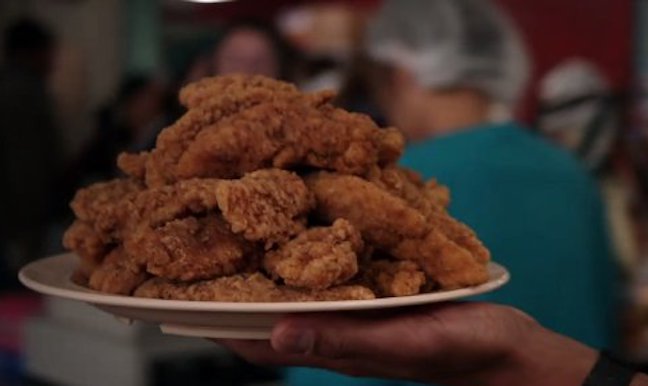 Contemporary American Poultry
Season 1, Episode 21 
Another homage episode in the first season, and this is one of the all-time greats. It's a modern-day mobster movie in 22 minutes as the study group, annoyed at their inability to get chicken fingers from the cafeteria at lunch, find a way to take over the cooking and distribution of the fingers. 
It's GOODFELLAS, THE GODFATHER and CASINO all wrapped into one (with a little bit of John Hughes…), as Winger gets muscled out as study group leader when Abed starts making deals to benefit the gang with chicken fingers. And Jeff has to destroy the monster he created by getting Abed the job as the fry cook in the first place. Another sitcom probably would have tried to drag this plot out to be a two-parter, but COMMUNITY keeps the story tight and high quality in just one amazing episode.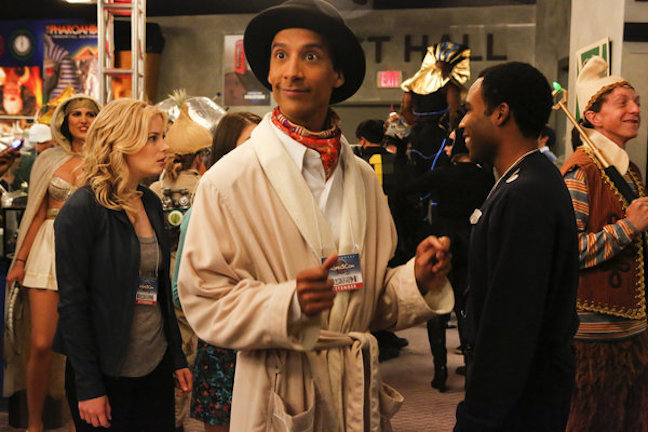 Conventions of Space and Time 
Season 4, Episode 3 
There's a lot to dislike in this episode, honestly. The Troy-Britta relationship just doesn't work and the flirtation between Annie and Jeff feels weird and forced – even though they've had great flirtatious chemistry in other episodes. And then there's Toby (Matt Lucas), Abed's British pen pal who plans to go home from the Inspector Spacetime convention the gang is attending with Abed as his new best friend. 
But there are fun moments, too, like Troy threatening to punch Toby and Jeff hitting on a girl who thinks he's the actor who plays Inspector Spacetime nemesis Thoraxis. And we get an unexpected – and awesome – guest appearance from 90210's Luke Perry and Jennie Garth, who show up at the end of the episode in an American version of Abed's favorite show that Pierce helped forge in a market research group. The fun moments raise it up above the usual season 4 sludge.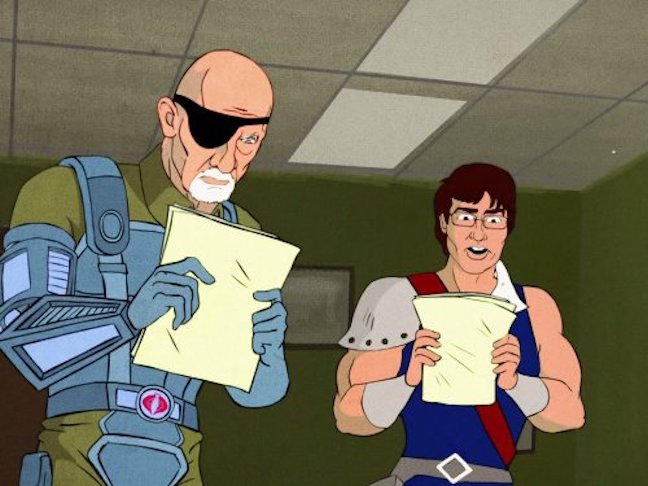 G.I. Jeff
Season 5, Episode 11
As a child of the 80s who grew up watching G.I. Joe, how could I not love this episode? Jeff, upset that he's turned 40, takes some over the counter youth enhancers that put him in the hospital, where he imagines the gang as characters from the classic cartoon. 
It's such a weird homage episode, but it's a lot of fun as Jeff tries to break through the cartoon dimension his mind is in back into the real world. But first he has to fight through the commercial world, with great references to the type of toy ads we got for G.I. Joe from that era. The whole thing is pitch perfect.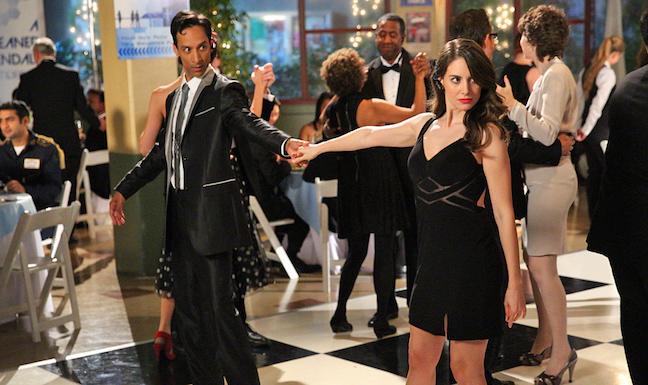 Modern Espionage 
Season 6, Episode 11 
Paintball returns to Greendale! As the series begins to wind down its run, it returns to its roots. The former study group – now the Committee to Save Greendale – is tasked with infiltrating an underground paintball game before it gets too crazy and takes over the campus (like it did every other time we saw paintball on Community). 
There are so many great little in-jokes throughout the episode, like the group's codenames relating to actors who have played Batman, and the homage to Mr. & Mrs. Smith with Abed and Annie. This was the last really great COMMUNITY episode before the series ended. 
That's the bell for this time around. I'll be back next week for our fifth and final edition.