How will Zan and Jayna explain to the Justice League that they're harboring fugitives?
Wonder Twins 12
Written by Mark Russell
Art by Stephen Byrne
I didn't think I would care enough about the Wonder Twins to keep reading its originally-planned 6-issue run, but the creative team was enough to get me to try it. By the time it was extended to a 12-issue series, though, I was all in. Not only have I loved everything I've read from Mark Russell, but I've really enjoyed Stephen Byrne's art.
Putting such a strong creative team on a book like Wonder Twins – starring two teens characters created for the Superfriends TV show – was a bit of a head-scratcher at first, but Russell and Byrne mesh well together. Even better, the story had Russell's trademark sardonic look at the way of the world.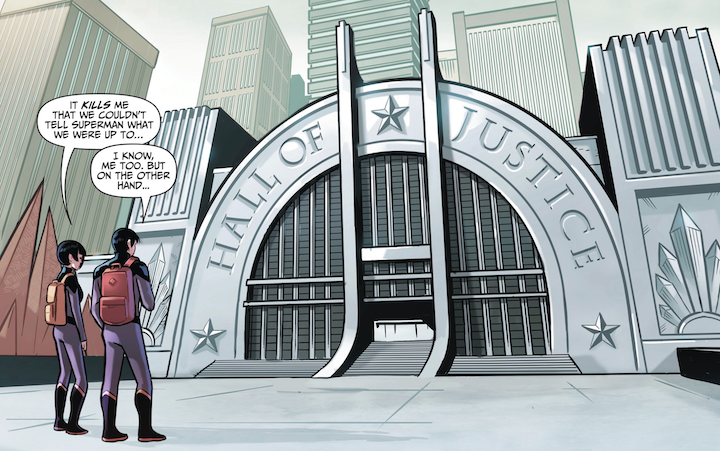 The series ends strong, too, with happy endings all around. Well, maybe not for some of the bad guys like Cell Phone Sylvia and other members of the League of Annoyance. But they're bad guys, they're supposed to be on the losing end of things. And even the Justice League learns a lesson or two on how the world should work from the teenage twins.
As the Wonder Comics line continues – man, I hope it manages to continue with the CHANGES at DC Comics – I hope that Russell and Byrne get the chance to revisit these characters. Who would've thought a series about the Wonder Twins would have been so consistently good?