Brian Bendis' story promises a lot of great action and delivers on some fun moments. 
Superman 3 
Written by Brian Michael Bendis
Pencils by Ivan Reis 
Inks by Joe Prado and Ocliar Albert 
Colored by Alex Sinclair 
Brian Michael Bendis' run on Superman has already delivered some great scenes, and the third issue of the eponymous title adds even more. Earth has been displaced into the Phantom Zone and the Man of Steel has no idea how to move it back. Here, we get an examination of what that means for the heroes of the planet, who aren't used to the changes that the Phantom Zone brings.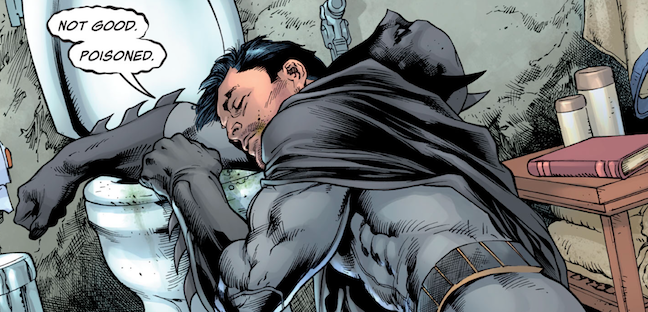 Superman is trying to deal with the problems on Earth, but his efforts are hampered by the mixture of Earth and Phantom Zone atmospheres poisoning the human race. 
There's also the issue of the spacial displacement – how did Earth get moved into the Phantom Zone? What was left in its place? And how can it possibly be moved back? 
We get some hints to the answer for at least one of those questions right here in this issue. 

Easily the best use of humor – to me, anyway – in all of last week's comics. Adam Strange coming to Earth to find nothing is hysterical and at the same time a little heartbreaking, as he exclaims, "This isn't funny!" like he's a freshman getting hazed. 
And while SUPERGIRL is off to Mogo to find information on Rogol Zaar, the man who claims to have destroyed Krypton is also stuck in the Phantom Zone, amassing an army along with Kryptonian criminal Jax-Ur to storm Earth and use it as a way to escape the prison dimension. 
Earth is already in danger of being torn apart by getting displaced into another dimension, but Zaar and his army may hasten the process a bit. That should make for an exciting fourth issue!