This season's Arrowverse crossover, set for the Monday and Tuesday after Thanksgiving, now has a name – it's a CRISIS ON EARTH X! And that means Nazis!
The big event even has a comic book themed poster. Check it out: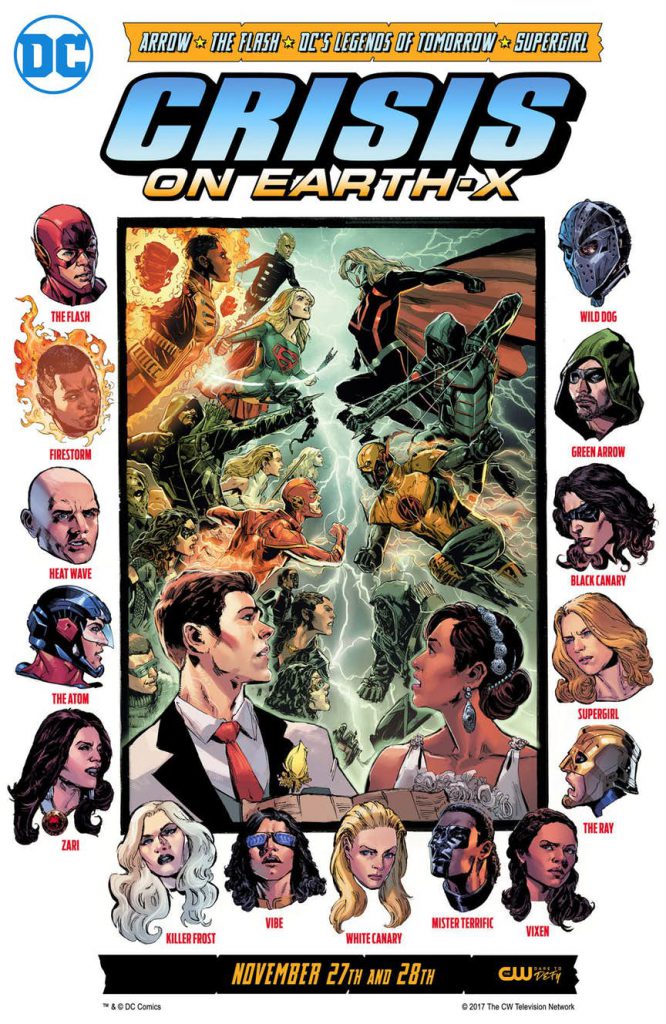 Last season, the heroes took on The Dominators in an homage to the DC Comics crossover, Invasion!. This season looks to raise the stakes quite a bit.
The announcement of the crossover let's us know that all the heroes are in town for the wedding of Barry Allen (The Flash) and Iris West. Because it's TV and superheroes, the wedding gets attacked by villains from EarthX. From the look of the poster, we've got some serious evil doppelgangers attacking the big day.
Pre-Crisis on Infinite Earths, Earth-X was a corner of the Multiverse where Germany won World War 2 and the Nazis took over the world. The heroes of Earth-X were the Freedom Fighters, including Uncle Sam, Phantom Lady and the Ray, who is included in the poster. It looks like the Arrowverse will be keeping the Nazi theme, as the SS symbol is visible on Reverse Flash and maybe even on evil Supergirl…
The Ray, by the way, is set for an animated series of his own on the CW Seed streaming app, so it looks like he'll be crossing over to live action as well.
The CW's latest crossover will take place on Nov. 27 with Supergirl and Arrow and Nov. 28 with The Flash and Legends of Tomorrow.