Sean Murphy returns to the world of his critically acclaimed miniseries about a reformed Joker. He's not so reformed any more.
Batman: Curse of the White Knight 1
Written by Sean Murphy
Pencils and Inks by Sean Murphy
Colors by Matt Hollingsworth
Ever since the end of BATMAN: WHITE KNIGHT last year, I've been looking forward to the follow-up. The original miniseries was an inventive take on the Dark Knight, as Joker's alter ego of Jack Napier took over and began to actually do some good for Gotham. The thought that his archnemesis was making a name for himself as a savior of his city was not something that Batman was able to handle easily. He drove away his closest allies and made a bit of a mess of things.
The Joker's moments of lucidity didn't last, though, and he went back to being the Clown Prince of Crime. But now he knows Batman's secret – as does Commissioner Gordon – and he's a much bigger threat to Gotham City than he ever was before.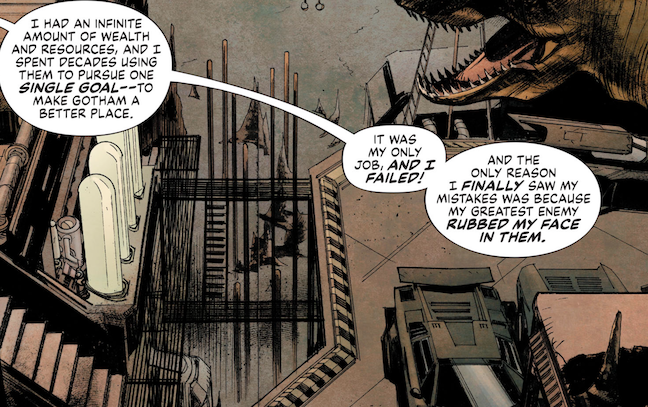 As we open the new miniseries, Batman is still struggling to come to terms with the ramifications of the last series, and the Joker is looking to make an event bigger impression than he did when he nearly saved Gotham.
I love the world that Sean Murphy's Batman inhabits. The characters feel real, and the consequences of everyone's actions are ongoing. And Murphy's art ties everything together for one of the more striking presentations of the Caped Crusader that you're likely to see. The first issue of CURSE OF THE WHITE KNIGHT is more than the start of a new miniseries. It's a fantastic continuation of a critically acclaimed series, and I can already tell it's going to top my list of must-read books for the next few months.