While Neil Gaiman's Sandman continues to toil in development hell, a half-hour video on YouTube captures the essence of one of the creepiest issues of the seminal series.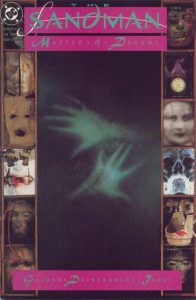 SANDMAN: 24 HOUR DINER is a fan film created by  Evan Henderson and Nicholas Brown, and it's based on an early issue of the Sandman comic. The sixth issue of Sandman was titled "24 Hours" and focuses on John Dee, DC Comics villain Doctor Destiny, who has come into possession of Sandman's Dreamstone. He uses it to amuse himself over 24 hours with the patrons of a diner in a small town.
The film adapts the comic pretty amazingly, creating a disturbing atmosphere that is as unsettling as Mike Dringenberg's and Malcolm Jones III's art. Check it out, though the video is pretty much NSFW:
Really good stuff.