After finally restoring a semblance of normalcy to the kingdom of Arendelle, everything goes a little crazy again. Elsa and Anna are forced to delve into their family history to save the kingdom.
Frozen II (2019)
Directed by Chris Buck and Jennifer Lee
Screenplay by Jennifer Lee
A direct cinematic sequel to a hit Disney movie is a rare thing. But 2013's Frozen was such a huge hit that captured the imaginations of children the world over. It even managed a stint on Broadway. So, of course, we get Frozen II: The Search For More Money.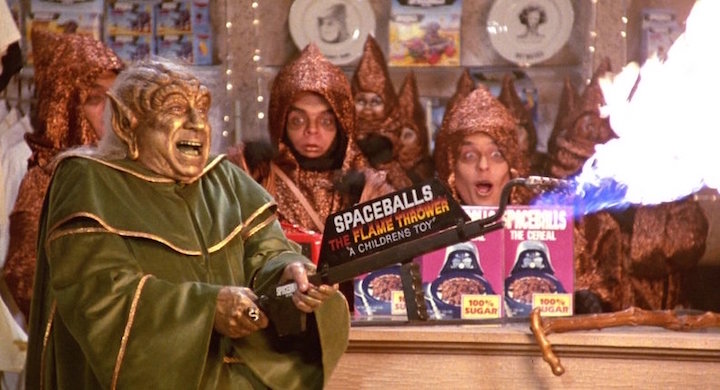 I missed all the hype about Frozen. My first kid wasn't born until 2017. While it was still a phenomenon, the hoopla had kind of died down by then. I didn't even see the movie in full until Disney+ debuted late last year. I have since seen it a couple dozen times, of course, and my daughter is prone to belting out renditions of "Do You Wanna Build A Snowman?"
With the coronavirus keeping people inside, Disney did the near-unthinkable: they released Frozen II on their new streaming service weeks (maybe months) early, giving parents a way to distract their kids for 103 minutes while they work from home. Since it debuted on Disney+ on March 13, it's been on regular rotation in the Geekery household.
Honestly, I think it's even better than the original.
Now that Elsa has control over her powers, the kingdom of Arendelle is a pretty happy place and everyone is getting along and looking to prosperous futures. The blossoming relationship between sister Anna and her boyfriend Kristoff is moving to the point of engagement. Everything is perfect! Even snowman Olaf is free to roam around in the sunshine, thanks to a permafrost coat Elsa gave him. This, of course, means things are about to get a little icy.
The magically-inclined queen starts hearing voices calling out to her, and it sets the gang off on an adventure to the Enchanted Forest, which has been sealed off for decades. And it opens up some tough questions about Arendelle's past that force Elsa and Anna to examine their place in the kingdom.
Frozen II's story is much more action-oriented than the original, without the need for romantic love triangle subplots beset with intrigue and deception. Elsa risks her life to uncover the mysteries of her powers and the connection they have to the forest and her kingdom and even faces off against a water horse as she travels to a glacier. It's the kind of thing you would only see in an ice-themed Disney flick. Outside of Elsa once again trying to shut Anna once Elsa figured out what she needed to do, I'd say the plot to the sequel was much tighter than the 2013 movie and provided a more enjoyable experience.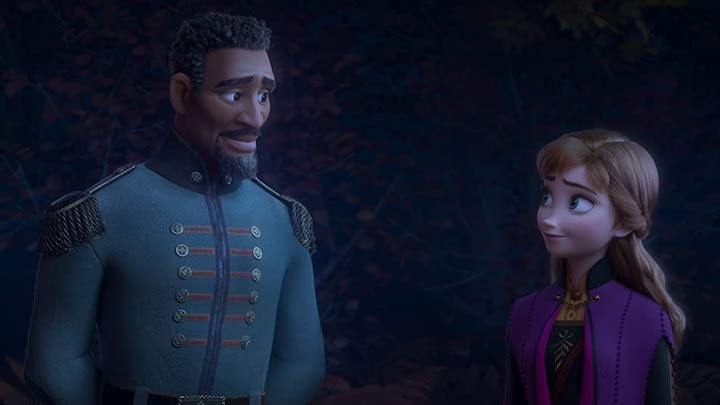 Of all the additions to the lore that Frozen II introduces, I think my favorite was Sterling K. Brown as Mattias, the head of Arendelle's guard, who has spent decades trapped in the Enchanted Forest. I'm so used to seeing Brown in more serious roles that hearing his performance here (and his voice is pretty unmistakable) is such a joy. When Olaf puts his spin on the events of the first movie to everyone trapped in the forest, Mattias' exclamation of "oh, Anna!" caught me completely by surprise. It's one of my favorite parts of the movie.
I'm not sure if Frozen II will reach the same iconic status as its predecessor, but I think it should, because it plays out as a much better movie as the 2013 original. It's so good that I don't even really mind when my daughter decides she wants to watch it again (and again… and again…).