"You need to understand, I will do anything to protect my family. I know you know what I'm talking about. So don't mess with me. Don't interfere in my business again. Because I will kill you and anyone you care about."
A kid from Queens puts on some red pajamas and tries to stop a man with mechanical wings from stealing alien tech and selling them to the bad guys. And it turns out the bad guy is his would-be girlfriend's dad. Oh, and Iron Man shows up to play the role of disappointed father.
Spider-Man: Homecoming (2017)
Directed by Jon Watts 
Written by Jonathan Goldstein & John Francis Daley and Jon Watts & Christopher Ford and Chris McKenna & Erik Sommers
The 21st Century is barely 2 decades old and we've already had six Spider-Man movies, with three actors putting on the suit as Peter Parker. Our latest Peter Parker, British actor Tom Holland, was introduced in CAPTAIN AMERICA: CIVIL WAR and immediately became my favorite live-action version of the character (with apologies to the Spider-Man who appeared on the Electric Company back in the day).
Holland, who is in his early 20s, is the first cinematic Spider-Man to actually look like a high school kid and he adopts a spot-on Queens accent, which punctuates every quip and snarky response. Yes, the writing of Peter is much better than we've been treated to before, but Holland's performance really raises the writing to another level.
We don't get an origin story for this latest Spider-Man, and we don't really need one, because after five movies – at least two of which went over how he became a hero in the last 15 years, who doesn't know how the web-slinger came to be? Instead, the Marvel/Sony movies have focused on how Peter Parker learned how to be a hero. His first public appearance included a fight with Captain America, so anything else is going to be a bit of a step down.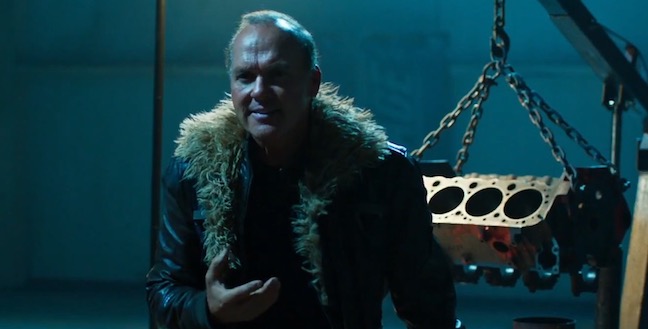 Thankfully, instead of pitting Peter against his arch-nemesis, the Green Goblin, HOMECOMING has him trying to foil the machinations of Adrian Toomes, a contractor tasked with cleaning up after the battle of New York (from the first AVENGERS movie) and using some of the weapons he finds to sell to the highest bidder to provide for his family. Toomes eventually becomes the Vulture, who never struck me as a major threat to Spider-Man, but when the character is portrayed by Michael Keaton, he comes off like a big bad.
Keaton is in his third role that involves a super-powered character named after an animal with wings (after BATMAN and BIRDMAN), and as he is in every role I've seen him in, he's amazing here. He brings such an intensity to every role. The scene where Peter realizes that Toomes, the father of the girl he asked to the Homecoming dance, is actually the Vulture is one of the best in the movie, as Toomes threatens his daughter's date and Peter just sits there and takes it as he formulates a plan to take him down.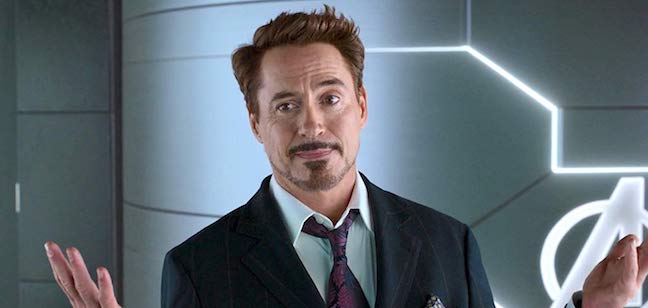 I also love how the current run of Marvel Studios films makes an effort to give every movie a distinct feel and personality. SPIDER-MAN: HOMECOMING is a pitch-perfect coming-of-age film that just happens to feature a superhero and his mentor. Robert Downey Jr.'s Tony Stark/Iron Man has a surprising amount of screen time here, as he serves as Peter's father figure after giving him the suit in CIVIL WAR. It's not overwhelming, though. Iron Man is in the film just enough to push Peter into being a better hero, helping him realize the importance of being the City's "friendly neighborhood "Spider-Man." It's going to be a real shame once Downey steps away from the role for good.
Despite some plot points that I thought were extraneous – the whole trip to Washington D.C. went on too long and took away from watching Spider-Man swing through the City, the way Stan Lee and Steve Ditko intended – this is easily my favorite Spider-Man movie. Yes, I think it is even better than Toby Maguire's vaunted Spider-Man 2.