With the baseball playoffs in full swing, it feels pretty appropriate to use today's Monday Memories to look at one of the sport's biggest black eyes – the fixing of the 1919 World Series.
On October 9, 1919, the Cincinnati Reds won Game 8 of a best-of-9 series (one of only 4 times the World Series was contested that way) to defeat the Chicago White Sox 5-3 and become champions of baseball. But the Reds, an upstart team with a mediocre lineup but stellar pitching, didn't win on the own.
Despite being a successful team, the Chicago White Sox players were not happy men. White Sox owner Charlie Comisky wasn't exactly the most generous man and, despite the 88-52 season (and the core of the team winning the World Series in 1917), the White Sox players were some of the lowest-paid in baseball.
So, several players made deals and the fix was in for the World Series. In the end, eight White Sox players were banned from baseball by Commissioner Kenesaw Mountain Landis, including pitcher Eddie Cicotte, first baseman Chick Gandil and Sox star player Shoeless Joe Jackson (who later recanted his confession and protested his innocence until his death in 1951.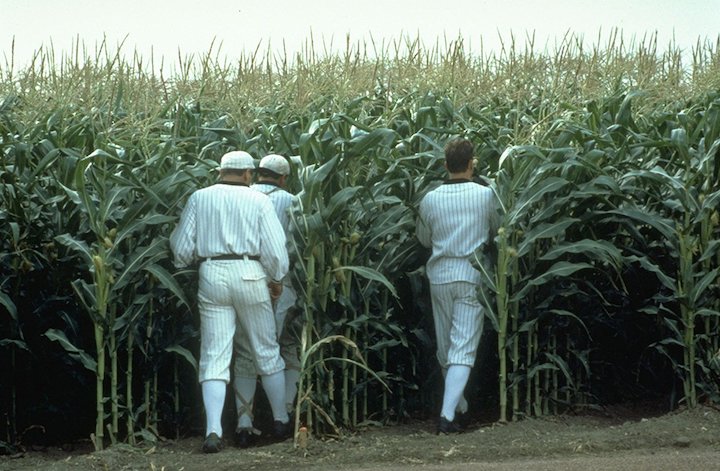 The events of the 1919 World Series led to the creation of WP Kinsella's novel, SHOELESS JOE, which was the inspiration for the 1989 Kevin Costner movie FIELD OF DREAMS; Eliot Asinof's book, EIGHT MEN OUT: THE BLACK SOX AND THE 1919 WORLD SERIES, was  also turned into a film, in 1988, starring John Cusack, David Straithairn and Charlie Sheen.
While Field of Dreams gets a lot of love, I've always enjoyed Eight Men Out. The ensemble cast is tremendous.