Sometimes a new venture works out and can help to redefine an industry, like the Vertigo imprint over at DC Comics. Sometimes, though, the same company can make a similar attempt without the same level of success. Take Vertigo Crime.
There was no one genre for comics under the Vertigo umbrella, but outside of 100 Bullets, crime noir was not heavily represented. In 2008, Vertigo head Karen Berger announced a sub-imprint of the imprint – Vertigo Crime, which was meant to feature noir stories presented in black and white and released in hardcover.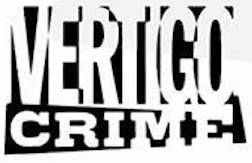 The first two Vertigo Crime books were released the following year, with the first being "Filthy Rich" by writer Brian Azzarello and artist Victor Santos. The follow-up, "Dark Entries" by Ian Rankin and Werther Dell'edera, quickly ditched the crime noir idea to focus on a story about mage John Constantine locked in a haunted mansion with a bunch of low-level celebrities.
Vertigo Crime's output would go between the crime noir and the more supernatural over the next few years, with 13 entries total from 2009 to 2011.
I picked up four of the books and found the stories to be interesting and the presentation was top-notch. My favorite was probably "The Bronx Kill" written by Peter Milligan with art by James Romberger. The hardcover books in a more compact size were easy to hold and looked great on a bookshelf. But the $19.99 price tag for new editions always seemed a little steep.
The final book was "Return to Perdition" by Max Allan Collins, revisiting his classic "Road to Perdition" story.
Speaking of failed concepts, this here is your open thread for the day. Talk about anything and anything.